1737
On 22 July 1737, Cornelis van Lanschot entered his first purchases of coffee, tea and spices in an order book, marking the start of Van Lanschot's history as a trading company. It specialised mainly in trading in colonial goods bought at auctions and through trading partners in the provinces of Holland and Zeeland. These goods were then sold in 's-Hertogenbosch and its surrounding area.

Some of these colonial goods were produced with slave labour. In 2022, independent research by Leiden University concluded that Van Lanschot was indirectly involved in slavery in this way.

Read the research into Van Lanschot Kempen's slavery past and our respons.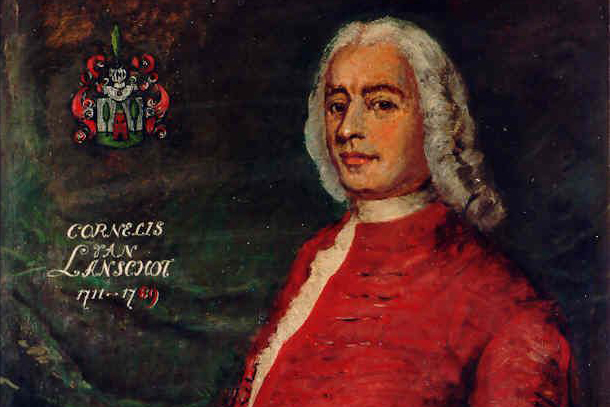 1799
1799 saw the third generation of Van Lanschots step up to the helm: Franciscus van Lanschot renamed the company by then established at De Markt, a square at the heart of 's-Hertogenbosch, to Firma F. van Lanschot. Over the next few decades, financial services were added to its trading activities. Van Lanschot increasingly carrying out payment orders and collecting moneys for clients, as well as granting loans to entrepreneurs.

"Lanschotje"
Following the proclamation of the Kingdom of the Netherlands in 1815, the monetary system had to be reformed. As there was a shortage of coins from 1816 onwards, people sought a temporary solution by bringing coins into circulation themselves, outside the government. A grocer in the town of Utrecht, Bleijenstein, was the first to issue such coins, as did Franciscus van Lanschot. For generations, these coins were popularly referred to as Lanschotjes (little Lanschots).

1881
Around 1881, Van Lanschot stops its trading activities, as the creation of the Zuid-Willemsvaart canal at the beginning of the century had severely reduced trading and handling at 's-Hertogenbosch. From this year onwards, Van Lanschot focused entirely on deposit-taking, banking and trading in securities. The collection business and securities trading forming the backbone of the company's activities. There was also some lending on a modest scale to trade and industry in the Dutch province of Brabant, of which 's-Hertogenbosch is the capital.

1903
Kempen & Co was established in 1903 by Rotterdam resident Arines Kempen and his younger partner Martinus de Lange, the "& Co" in the name. In fact, Kempen retired from the company as early as August 1914, while De Lange stayed on and was succeeded by his son, who would run the company until 1967.

In the 1980s and 1990s, Kempen & Co primarily focused on investment banking and asset management. It was acquired and delisted in 2001 by Dexia Bank, but continued operations under the name of Kempen & Co. In 2007, it was sold to Van Lanschot Bankiers to become a subsidiary of the bank.

1929
The year 1929 has gone down in history as the year of the US stock market crash, which sparked the Great Depression. Compared with other sectors, the Dutch banking industry survived the crisis of the 1930s relatively unscathed. In the decades that followed, Van Lanschot developed from a local and regionally-oriented family business into a mid-sized bank, not least by the acquisition of Amsterdam-based bank Vermeer & Co in 1959.

1978
In 1978, Van Lanschot moves away from the structure it had used since its inception and became a public limited company (NV), as part of a drive towards greater transparency. Rabobank, insurer Delta Lloyd and the UK's NatWest became shareholders. Van Lanschot started to publish annual reports.

TV ads
In the 1960s and 1970s, Van Lanschot first started running ads on TV, created by Toonder Studios.

1990
In 1990, well over 250 years after its foundation in 1737, the Van Lanschot family business ended when NatWest increased its holding in the company to 80%. The death of chairman Jan Cees van Lanschot a year later spelled the end to the family's presence on the executive board. Incidentally, NatWest sold on its stake in 1994.

In later years, the family returned in a supervisory capacity when Godfried van Lanschot was appointed as a member of the Supervisory Board in 2006. He ended up serving three four-year terms and departed in 2018, the ninth and last generation of the Van Lanschot family leaving the company.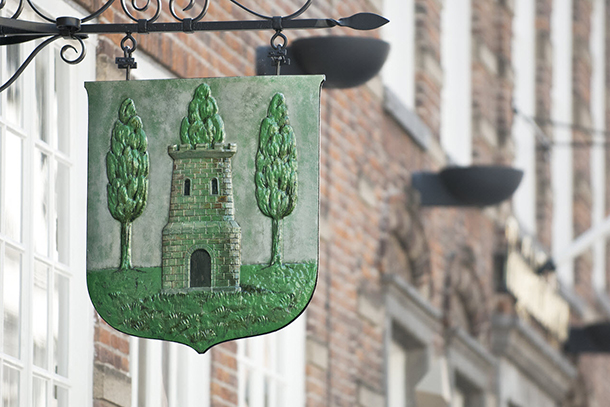 1991
As part of further growth in private banking Van Lanschot cross borders in for the first time in 1991: it opened an office in Antwerp. Ten more Belgian offices followed in the years after, including in Turnhout, Lanaken and Ghent. The move into Switzerland was made in 1995, when offices opened in Geneva and Zurich.

1999
In 1999, Van Lanschot was listed on the Amsterdam Stock Exchange. It's the final touches on the change that had been made to the shareholder structure. The IPO improved Van Lanschot's access to the capital markets and boosted brand awareness.

A quarter of a century on, Van Lanschot Kempen shares feature in the AMX Index and the AEX ESG Index, which is made up of the country's 25 most sustainable listed companies.

2004
In 2004, Van Lanschot announced it was acquiring CenE Bankiers, a specialist bank serving the health care industry, thus boosting Van Lanschot's position as the prime Dutch bank for high net worth individuals and family businesses.

2007
In 2007, Van Lanschot acquired merchant bank Kempen & Co, creating the foundations of what would grow into Van Lanschot Kempen today. The acquisition doubled assets under management (AuM) and bolstered the company's position among its target clients: high net worth individuals and entrepreneurs, institutional investors and businesses.

After the acquisition, Van Lanschot's institutional asset management and securities operations were integrated into Kempen & Co, which continued to operate as merchant bank serving institutional investors and companies. Private bank Van Lanschot continued to target high net worth individuals and family businesses.

2013
In 2013, Van Lanschot embarked on a strategic reorientation as a key part of its drive towards the future. It made a clear choice to bolster its positioning as an independent, specialist wealth manager focusing on the preservation and creation of wealth in a sustainable way, for both its clients and for society.

Its strategic overhaul left Van Lanschot with three core activities: Private Banking, Asset Management and Merchant Banking. Corporate lending did not fit in with strategic objectives and was phased out.

The second key moment in 2013 was the launch of Evi van Lanschot, an online savings and investment platform. Evi allowed Van Lanschot to make its wealth management and advisory expertise available to the mass affluent.

2016
In 2016, Van Lanschot acquired Staalbankiers' private banking activities, a good fit with its new positioning as a wealth manager as announced three years earlier. In addition to its assets under management and client relationships, Staalbankiers brought both its private bankers and its investment experts to Van Lanschot.

2017
In 2017, Van Lanschot changed its name to Van Lanschot Kempen to better reflect the nature of the company and the cultures that underpin it. Its three brands – Van Lanschot, Evi and Kempen – continued to operate under their own names.

Also in 2017, the renamed Van Lanschot Kempen played a key role in the consolidation of the sector by acquiring Swiss bank UBS's Dutch wealth management activities. Once again, it wasn't just asset under management and client relationships, but also UBS's professionals that made the transition, resulting in a distinctive proposition for family offices, foundations and associations, and high net worth individuals.

2021
In 2021, Van Lanschot Kempen completed its takeover of Dutch wealth manager Hof Hoorneman Bankiers, a fresh step in its growth strategy. Assets under management, client relationships and specialists all helped it to further strengthen its position in private banking and asset management.

The same year saw Van Lanschot Kempen announce its intention to acquire 70% in Belgian wealth manager Mercier Vanderlinden, doubling its size in Belgium. Two years later, the remaining 30% was added, and Van Lanschot Belgium and Mercier Vanderlinden will be operating in Belgium under the name of Mercier Van Lanschot from 2024.

2022
From 2022, the separate brand names Van Lanschot and Kempen were gradually phased out and activities continued under the Van Lanschot Kempen name. Alongside Mercier Van Lanschot, Evi van Lanschot continued to operate under its own name as an online investment platform.

2023
In 2023, Van Lanschot Kempen demonstrated its commitment to Evi van Lanschot's growth ambitions by nabbing Robeco's online investment platform. In one move, the merger of the two platforms turned Evi van Lanschot into one of the country's biggest investment platform for private individuals. A response to investor demand for an independent Dutch player, the takeover also strengthened Van Lanschot Kempen's online investment proposition.

Today
Since its establishment in 1737, Van Lanschot Kempen has grown from a trading company into an independent, specialist wealth manager; from a family-based firm in the Dutch town of 's-Hertogenbosch into a listed company with offices in six countries.

A lot has changed over the past three centuries, but family is still very much part of the fabric that makes Van Lanschot Kempen, as is clear from our close ties with our clients, often across generations. And from our shared values, of course: personal, specialised, entrepreneurial and decisive.